Memorial to Past Friends
Taylor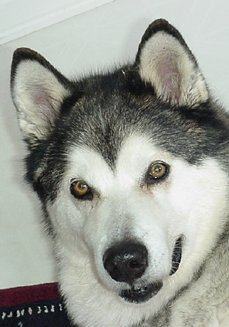 Taylor
portrait



Taylor came into my life at about 7 years old in 2000. She was a rescue from the Alaskan Malamute Rescue society. She'd been left chained to a fence outside the Ocean City, NJ animal shelter. (This is evidently quite common in vacation areas, people decide they no longer want their dogs and just leave them. They said it was not uncommon in vacation season, to find 10 dogs chained to their fence on a Monday morning. Disgustingly irresponsible!)
She trusted me instantly, which turned out to be an incredible thing, as she ended up really only trusting one other person in the 4 years she was with us.
She'd evidently been abused and always found spots in the house that were defensible, only one way to get to her. She'd put up an incredible fuss if the gate had been left open, until it was closed and she was safe again.
It took time, but she ended up getting along with the cats and on rare occasion playing with them.
Taylor rarely 'sang' for me, but for my best friend (she'd knock me out of the way to get to him) she always sang, even if he were singing to her on the phone!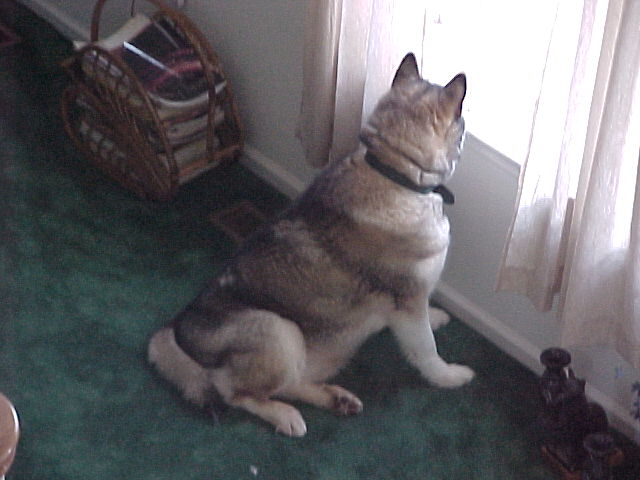 She loved being on "neighborhood watch" at the window, but felt safer being on watch inside than out.

Boy, did she have the famous Malamute stubbornness, intensified I'm sure because of her past. She was also a diva. Oh, the goings on when she was in full diva mode, trying to get her own way. I've never seen the fake hurt paw routine done better!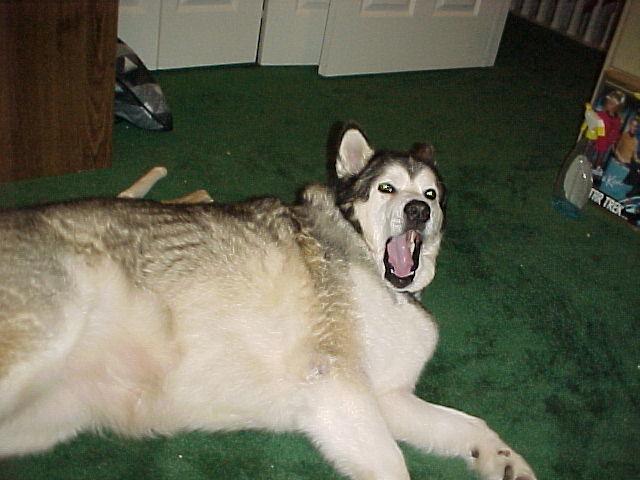 Here she is "helping" me in the office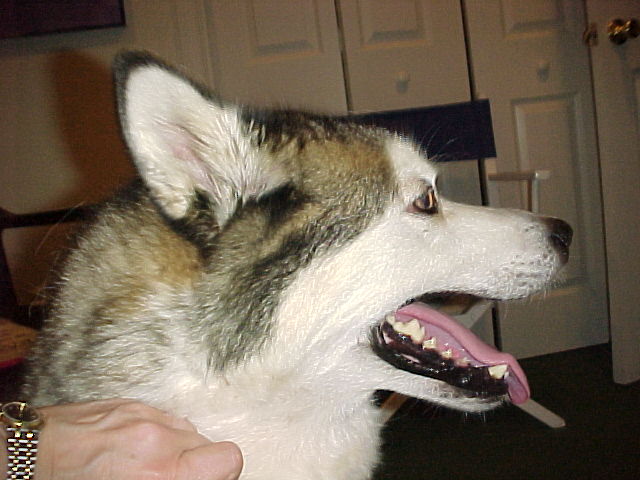 I'm glad we were able to make her last 4 years, happy ones! The "Diva" is missed!













Background by Sheryl
Bordered background uses a picture of Troi gazing
at his reflection in the piano




| Home Page | | StarTrek Site | | Sherlock Holmes Site |
| Philadelphia Site | | Sinatra Site | | Books & Authors Page |
| Jazz Page | | Holidays Site | | Bio | | Mailing List | | Awards |

web site hosted by: